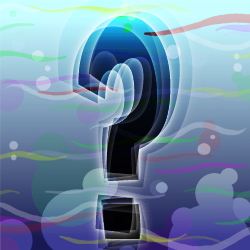 Fish List
!!!WARNING!!!SPOILERS AHEAD!!!
This page was linked to by a page called Spoiler Images. If you have clicked here by accident & didn't wish to view them - PLEASE EXIT NOW!
This is mostly a place for keeping "specific" fish such as the One Day Only revealed fish images, so they can be found easier. The spoiler image page should always be updated around the same time images are added here, as there are MULTIPLE fish that need LG to be captured, so Joe allowed their images to be seen as it takes time for new players to acquire that many LG. Within the game, they are usually spread out across the fish list based on their release. Also, any images for fish that might be used in the future but not have a exact place to go in the game may be found here in the future.
SIGS Mystery ??? Formula
Before your able to see the shadows of a fish, you must first discover the right formula (or pay) for the Sig's Fish your analyzing. Until then, you will continue to catch non-mutant form which won't provide any G/E points. The ? image in the upper right corner of this Wiki entry is the one you will have before being the right level & finding the right combination of vials and resources.
---
---
Limited Time Fish (Revealed ) List
---
Please only post the hidden images of the fish. The only exception can be the 1 day only fish. Thanks! -Joe Faron
In case anyone feels otherwise, Joe owns the license to use the images and therefore any images posted against this policy must be removed.
Community content is available under
CC-BY-SA
unless otherwise noted.